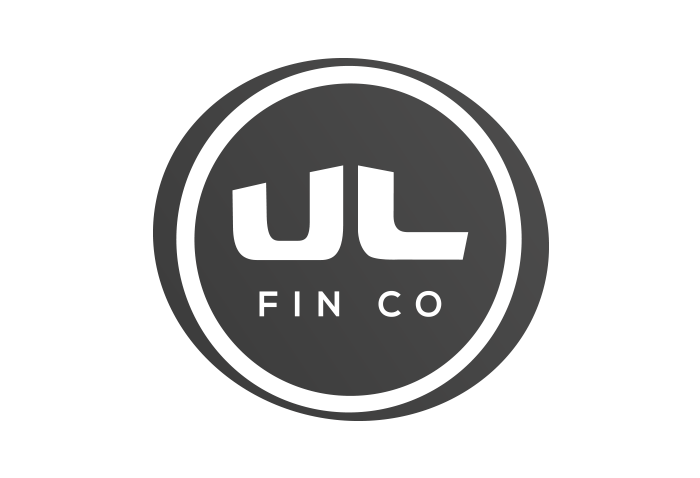 UL Fin Co Branding
UL Fin Co is a newly established surfboard fin company that needed a brand and identity. The Australia based company were creating new light-weight fin technology and needed a way to market and sell the product range.
Creative direction/development of brand & identity.
Product concepts & artwork creation for new fin range.
Brand identity & logo development.
Creation of digital and print collateral to promote the brand.
Brand & Logo Development
UL Fin Co's product is for surfers and surfboard manufactures. Their aim was to make their new fin technology appealing and competitive with already established surf fin brands. With this in mind, the logo and branding was designed with the clean, tech aspect of the product and mission in mind. To keep the branding feeling organic and modern, smooth curves inspired from the curves of ocean waves were implemented.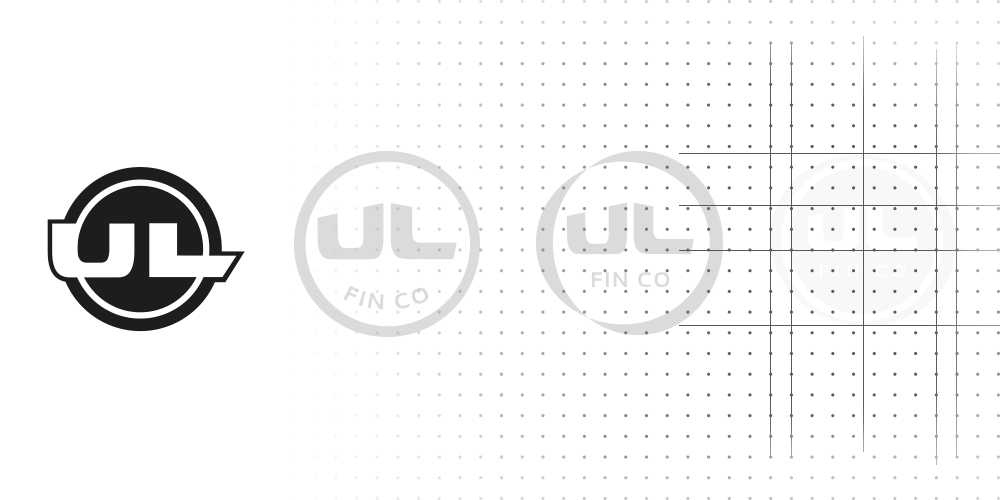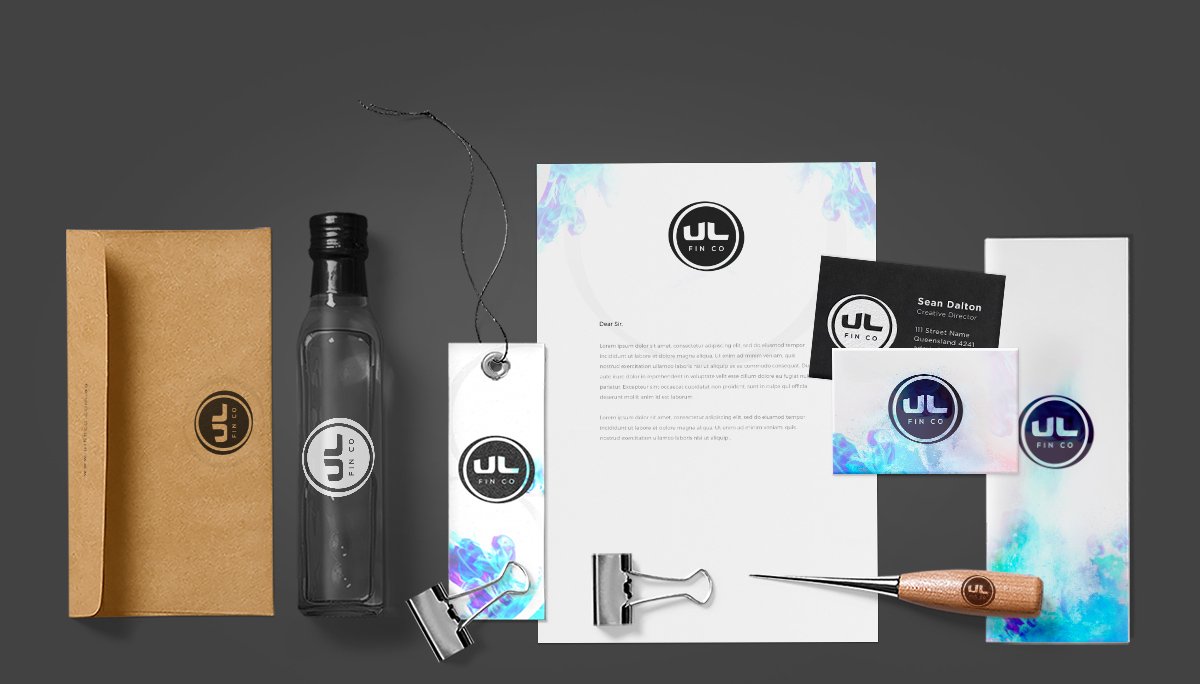 Marketing Campaign
UL Fin Co needed a visual language that connected the new fin technology range to the surfing community. After market research was undertaken, it was concluded that the older consumer demographic have already established their favourite fin brands. In turn, they would be less responsive to new advertising and marketing.
With this in mind a bright, vibrant visual identity was created to target and appeal to a younger consumer. A vibrant colour palette with a 'water spray' theme was developed and used throughout an advertising campaign over a variety of mediums.
A key advantage of the UL Fin product, was the control and precision you could feel while using these surf board fins in the water. This key selling point was turned into a tagline ('Feel The Water') and used throughout the campaign and marketing collateral.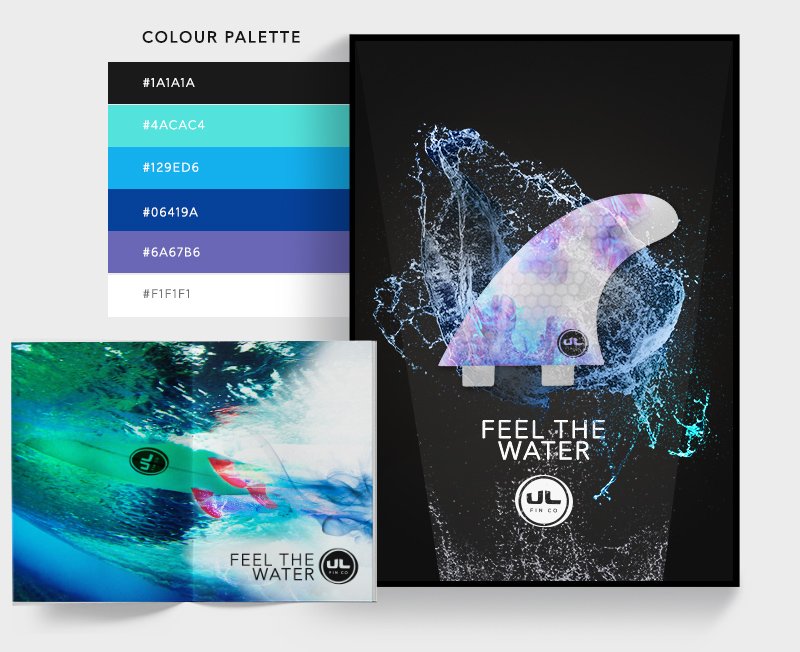 Product Design & Development
To coincide with the launch of UL Fin Co and compliment the advertising campaign, a range of products were designed and developed to appeal to the consumer demographic. A range of fin designs (designed around the UL Fin Co technology), fin accessories and clothing items were designed and added to the UL Fin Co product inventory.