One Chance Brand Development
One Chance is an Australian based music clothing brand est 2008. The clothing label required a rebrand and creative direction. A brand image and logo was created from looking at the clothing labels target market, core fundamentals and artistic direction.
Creative direction/development of brand & identity.
Product concepts & artwork creation for new product line.
Brand identity, conceptualisations & logo development.
Creation of digital and print collateral to promote the brand.
Brand Development & Logo Artwork
One Chance is a music focused clothing label with tattoo and alternative street art influences. With their target demographic in mind, a range of logo and branding concepts were created. The final logo artwork derived from hand drawn script lettering sketches which were refined in Illustrator.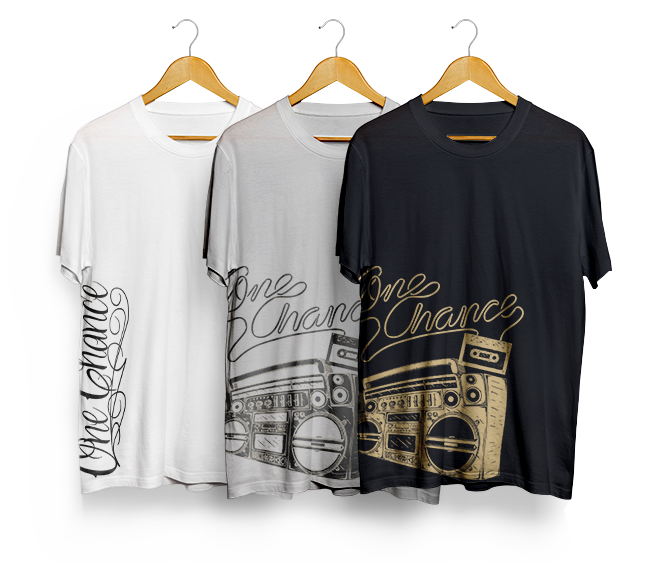 Product Design & Development
Bringing out One Chance's brand personality and fundamentals in the product range was essential for the rebrand. Real time was invested into understanding the culture and demographic One Chance was targeting. 

Fundamentally, tattoo art and music culture is at the core of the One Chance brand. It was important the new collection channelled and stay true to this. The brand has always been focused on quality and wanted to move into a more clean art direction. A collection of artwork and branded product designs were conceptualised with this in mind.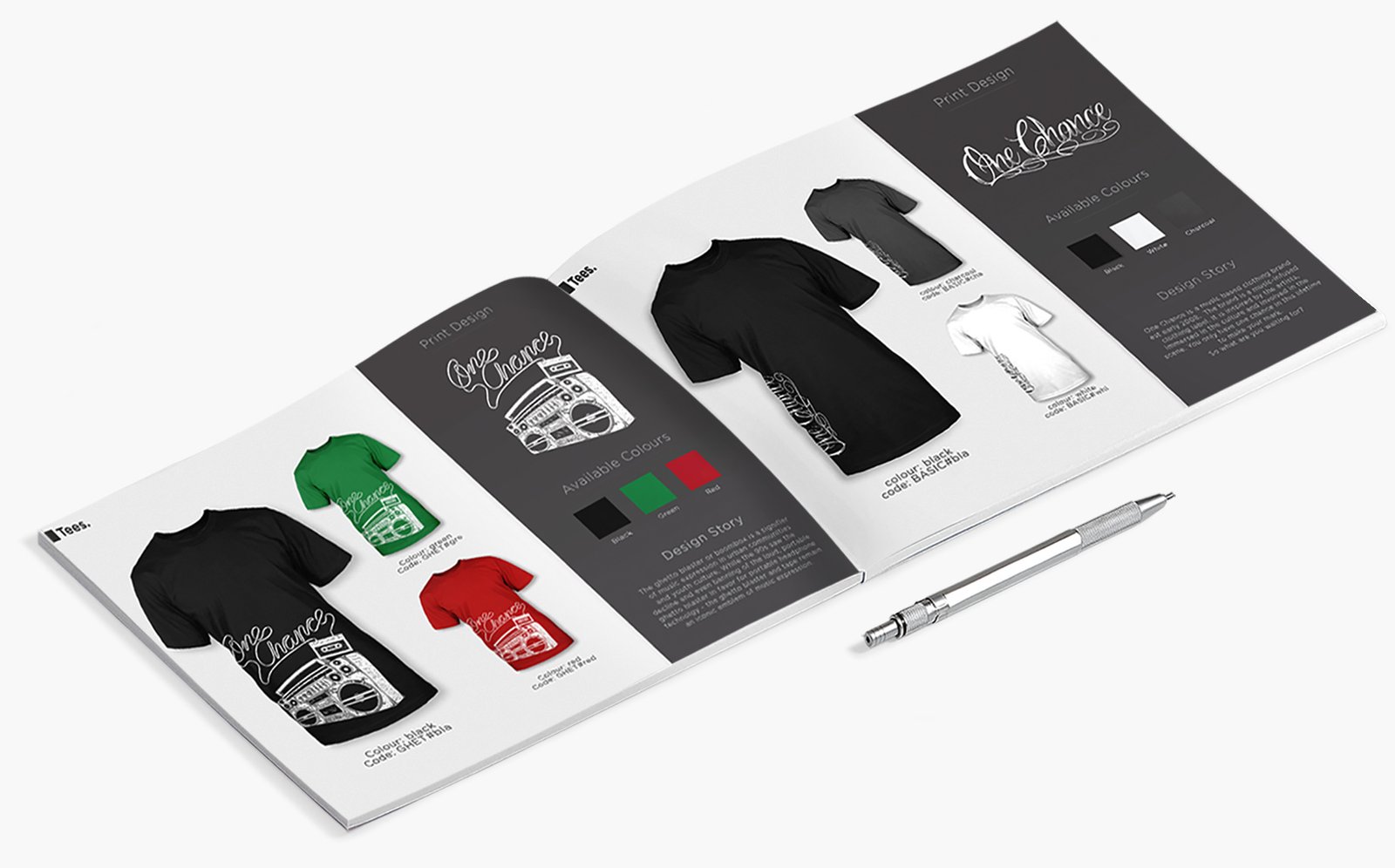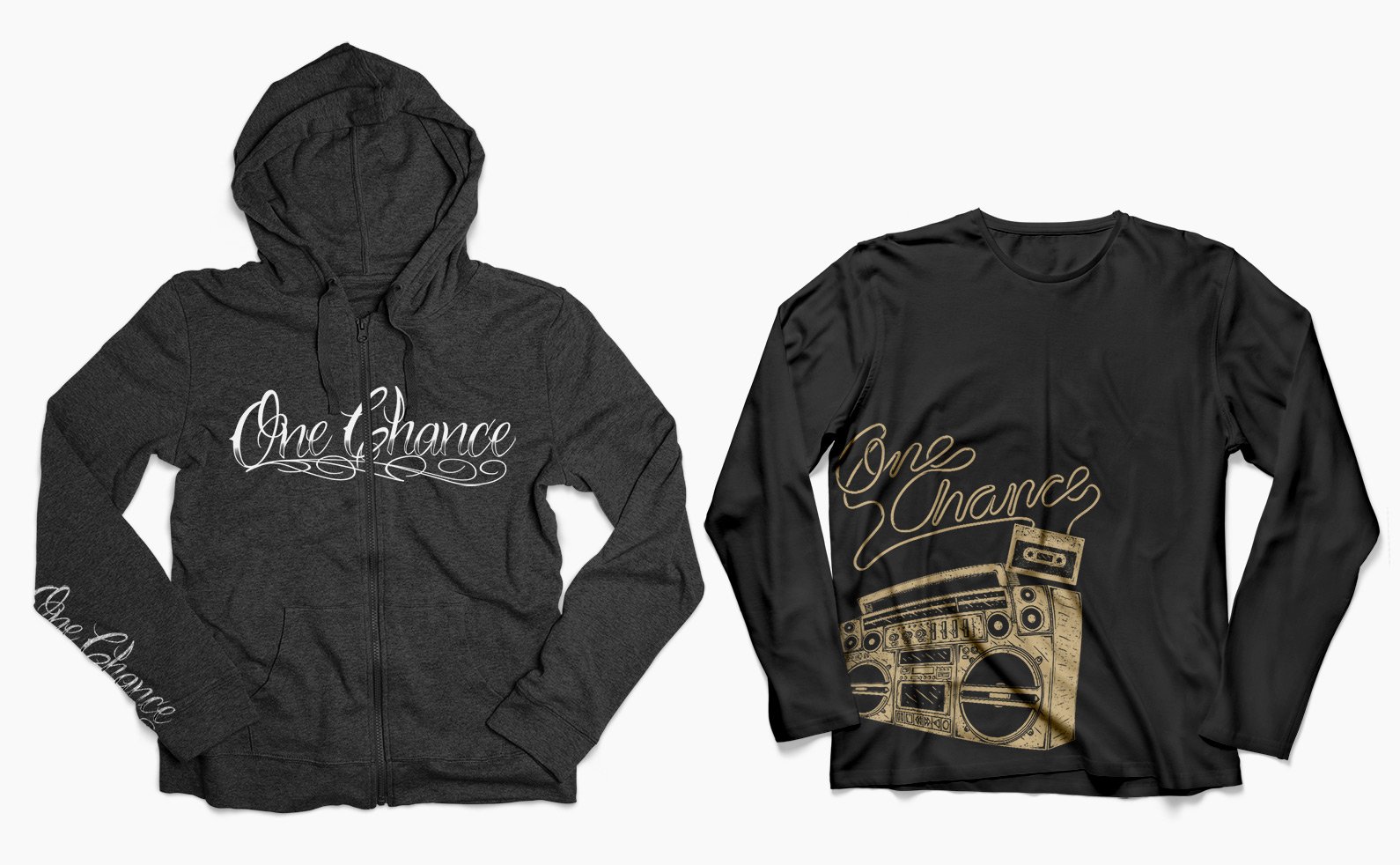 Custom Font Development
In order to keep a consistent brand style that matched the logo design, a custom font was created specifically for One Chance.
One Chance Script is a tattoo inspired script typeface where each letter was drawn by hand to achieve a customised tattooed/ink feel. One Chance Script contains all standard alphanumeric characters.